Sapphire Wedding Rings
We found 7 today
Page 1 of 1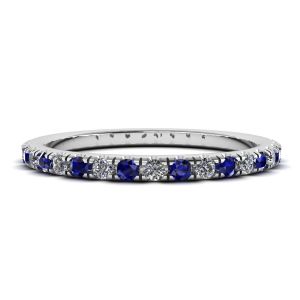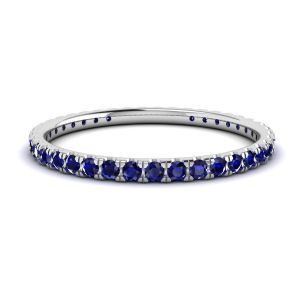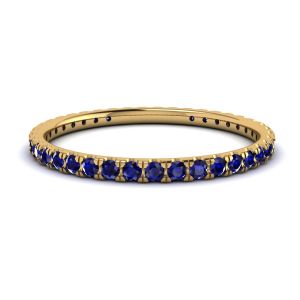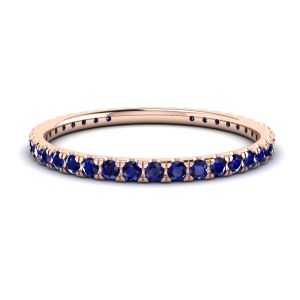 Customer reviews for Sapphire Wedding Rings
I decided to propose to my girlfriend. I didn't search much, I saw PIERRE's ring and got the feeling - this is it! The masterpiece! I liked it a lot! It is very gentle and non-stan...

Nikolay and Maria
FAQ about Sapphire Wedding Rings in Singapore
Are sapphires good for wedding rings?
Yes, sapphires can be an excellent choice for wedding rings. Sapphires are durable and have a hardness level second only to diamonds, making them suitable for everyday wear. They come in various colors, with blue sapphires being the most traditional and popular choice. Sapphires can symbolize qualities such as loyalty, fidelity, and commitment, which are all meaningful attributes for a wedding ring. Additionally, sapphire wedding rings offer a unique and colorful alternative to traditional diamond rings, allowing couples to express their individuality and style.
How long do sapphire rings last?
Sapphire rings are known for their durability and longevity. When properly cared for, sapphire rings can last a lifetime and even be passed down through generations. Sapphires are one of the hardest gemstones, second only to diamonds, which means they are less prone to scratching and damage in everyday wear. However, the longevity of a sapphire ring also depends on factors like the quality of the sapphire, the quality of the setting, and how well the ring is maintained. Regular cleaning and occasional professional inspections and maintenance can help ensure the sapphire ring remains in excellent condition for many years.
How do you keep sapphire shiny?
To keep a sapphire ring shiny: Clean it regularly with mild soap and water. Avoid harsh chemicals. Store it separately. Get professional cleaning and inspections. Avoid impact and heavy activities.
Prices for Sapphire Wedding Rings in Singapore
| | |
| --- | --- |
| ☑ Products category | Wedding Rings |
| ☑ Products quantity in the catalog | 7 |
| ☑ The cheapest product price | S$79,500.00 |
| ☑ The most expensive product price | S$117,000.00 |
PIERRE Jewellery in Other Countries